Killing jobs. Killing a state. Is it any wonder, young people have to leave the state to find a decent job? Public services are essential for a middle class to survive.
The budget agreement announced today by legislative leaders and the Governor proposes a total of $6.778 billion in state appropriated dollars for FY 2017. This is a decrease of 5.1 percent from the initial FY 2016 budget and of 1.2 percent from the final FY 2016 budget after mid-year budget cuts and supplemental appropriations. Next year's budget would be 6.3 percent smaller than in FY 2015 and the smallest since FY 2007. Adjusted for inflation, next year's budget looks to be $936 million, or 12.1 percent, smaller than that of ten years ago.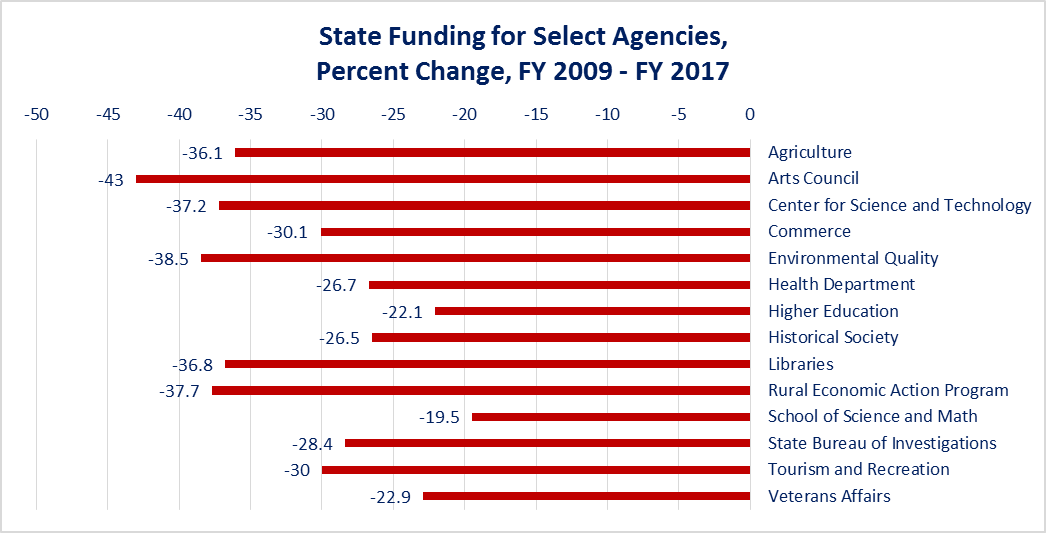 Comments
You must be logged in to post a comment.